Repairs
Granite countertops are a beautiful and durable addition to any home, but they can become damaged over time due to normal wear and tear, accidents, or other factors. Common issues that can arise with granite countertops include chips, cracks, and stains. That's where Backcountry Counters' repair services come in – we're committed to restoring the beauty and functionality of your granite countertops with expert repair services.
Our team of skilled professionals use the latest techniques and technology to ensure a seamless and long-lasting repair. We only use the highest quality materials to ensure that each repair is durable and blends seamlessly with the original countertop. Rest assured that our team has the expertise and experience to handle any repair needs you may have. Contact us today to schedule a repair service and keep your granite countertop looking its best.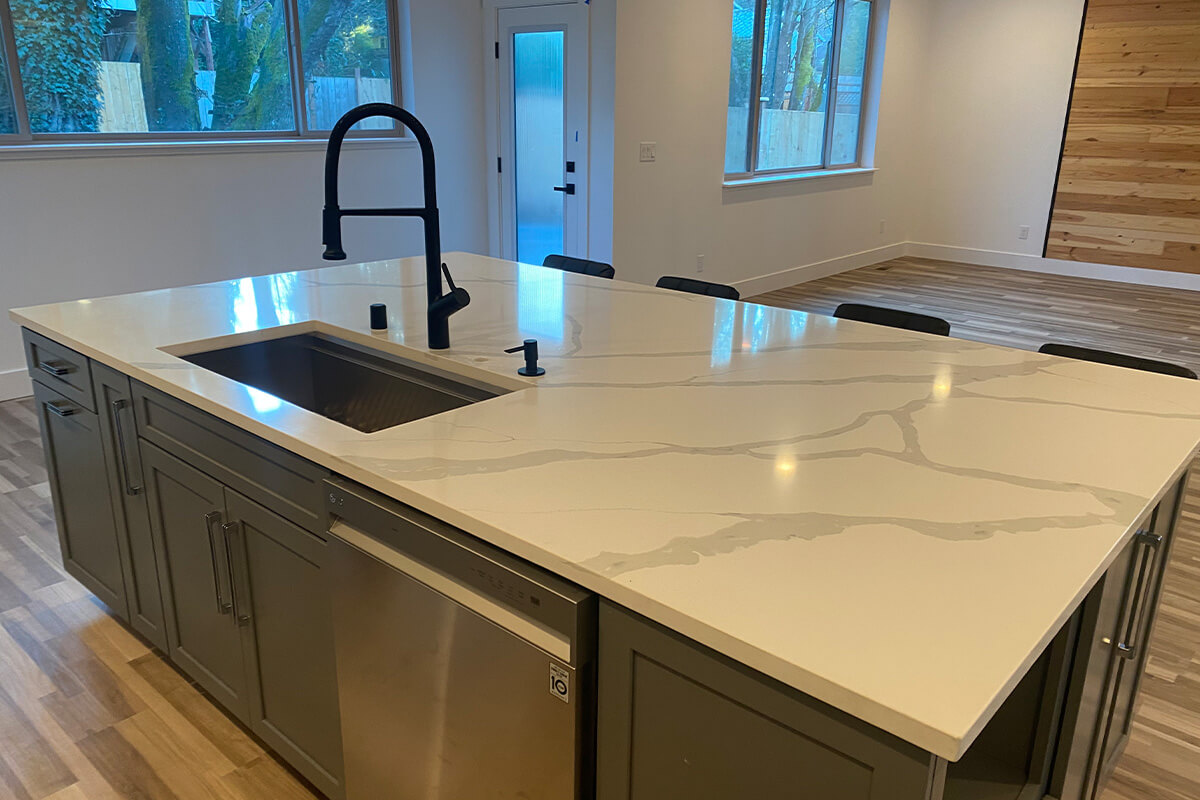 Crack Repair
We can repair cracks of all sizes, from small hairline cracks to larger cracks that run the length of the countertop.
Chips Repair
We can repair chips and nicks in your granite countertop, restoring it to its original beauty.
Sink Repair
If your sink has fallen or has become loose, we can fix it and make sure it's securely in place.
Edge Repair
We can repolish or fix any chips on the edges of your countertop to make it look like new again.
Cooktop Widening
If you need to widen the cutout for your cooktop, we can do that while ensuring that the countertop remains level and properly supported.
Sink Replacement
If you need a new sink, we can help you find the perfect one and install it for you.
Countertop Restoration
If your countertop has become dull or worn over time, we can restore its shine and luster with our polishing and honing services.
Repair Limitations
There are some limitations to repair services. For example, some red wines, orange juices, and oils can't be removed from natural stone, and burn marks can't be taken out of quartz. Depending on the type of damage, sometimes a broken countertop cannot be repaired.