Installations
The installation process is an essential step in the overall process of creating and installing a beautiful and durable countertop. Our team of skilled professionals is committed to ensuring that each installation is done with the utmost attention to detail and expertise. We understand that a successful installation requires clear and consistent communication, exhaustive planning, and accuracy in the entire process.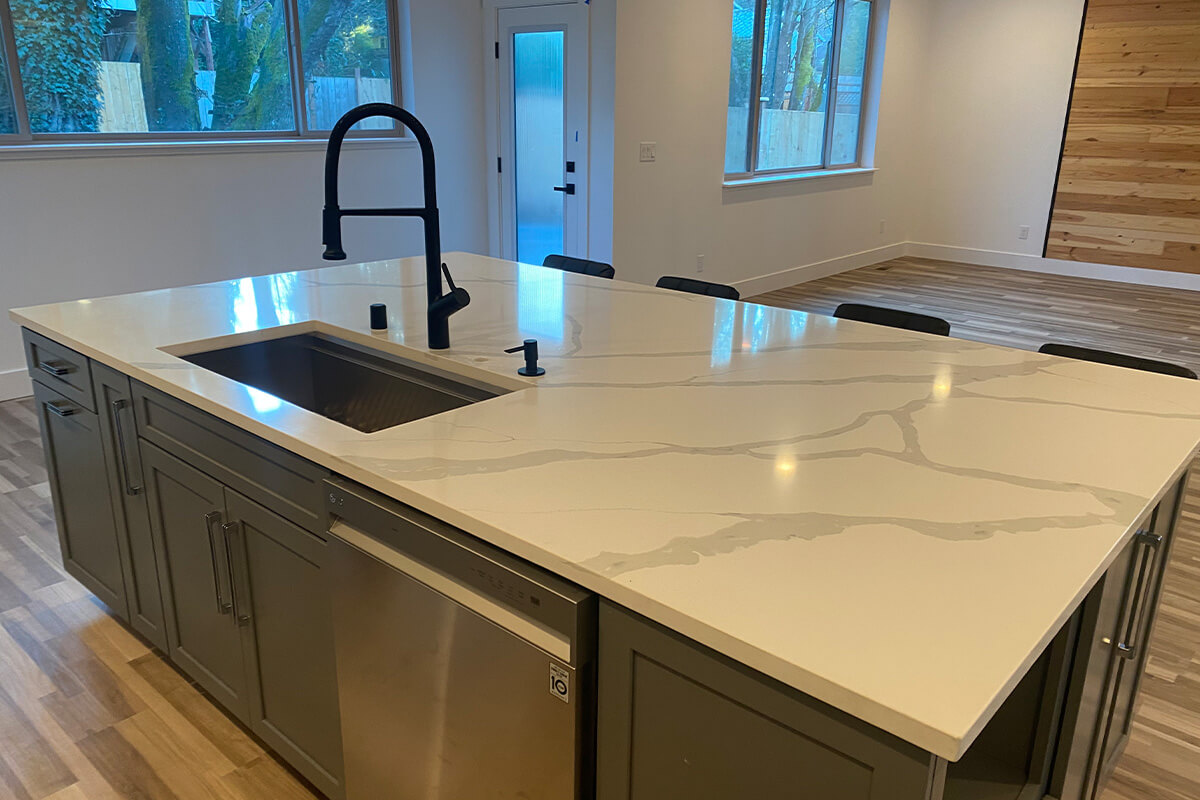 Our installation process begins with a careful inspection of the site to ensure that all necessary preparations have been made for the installation. We then carefully move the granite countertop into position and make sure it is securely fastened to the cabinets. Our team uses only the highest quality materials to ensure that each countertop is installed securely and will last for years to come. We customize the installation process to meet the unique needs of each client, ensuring that the countertop perfectly integrates into their home or business.
Throughout the installation process, we maintain close communication with the client to ensure their needs are met. Our team of skilled professionals is respectful of the client's home and takes care not to damage walls, cabinets, or furniture. Once the installation is complete, we leave the job site clean and tidy. At Backcountry Counters, we are committed to providing the highest quality installation services for granite countertops. We understand that each countertop is not only beautiful but also functional and durable, and we take pride in ensuring that our installations are of the highest quality.