Custom Countertops
Backcountry Counters offers a range of customization options for granite countertops, allowing customers to design a one-of-a-kind custom countertop that perfectly complements their home and reflects their personal style. Our team of skilled professionals has the expertise to create custom granite countertops of all shapes and sizes. They pay close attention to detail and are great at puzzling the templates on the slab to make sure the customer isn't spending money that doesn't need to be spent.
We offer various customization options, including grade, color, pattern, and edge profile options. Additionally, we can customize countertops for unique spaces, such as curved or irregularly shaped counters. Our commitment to quality means we use only the highest quality materials, ensuring that each custom countertop is not only beautiful but also functional and durable.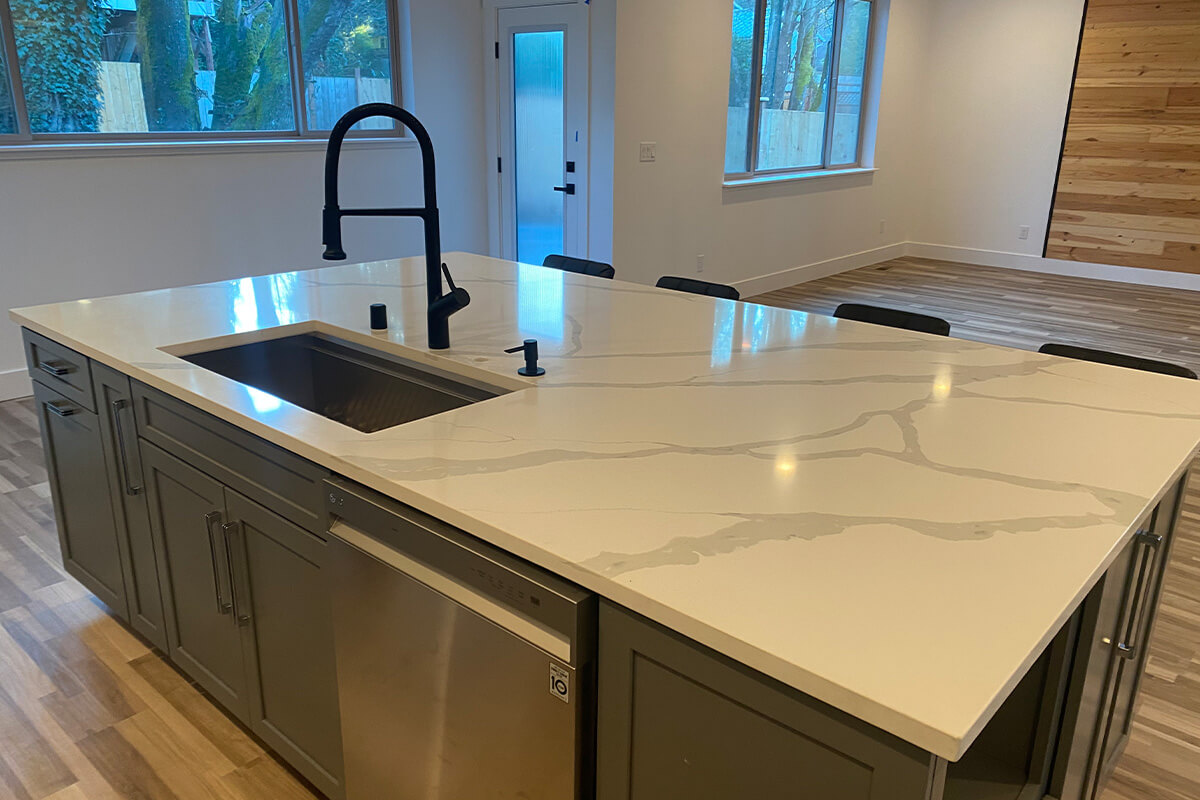 Our Process
Our process for delivering stunning custom countertops is delivered in 4 easy steps:
Quote
The process for getting a custom designed countertop begins with a customer reaching out to us for a quote. We could either come by in person to provide the quote, or they can email us the dimensions. During the bid process, the customer will look at samples from our sample selection. If they don't see anything they like, we provide warehouses where they can check out more options. If they do like what we have, we place that material on hold with the warehouse.
Template
After the quote, we schedule a template, where we come and measure the space. During the template, the customer is asked about what kind of sink they want, what kind of edge detail, and if they want backsplash.
Fabrication
The next step is the fabrication, where the slabs are delivered to the warehouse and then placed on CNC machines to be tailored to the customers' needs. With a two-step verification process, we make sure we get it right.
Installation
The final step is the installation, which is scheduled between 4-7 business days after the template. Our installers prioritize safety and the well-being of the customers' home. We are very careful not to damage anything as the material tends to be very heavy. Once the material has been set on the cabinets, the sealing is done along with setting the seam in place. Our professionals always clean up after themselves. Throughout the process, we maintain close communication with clients to ensure their needs are met and their vision is brought to life.