Fabrication
Fabrication is the process of transforming raw stone into custom granite countertops that are both beautiful and functional. This process involves cutting, shaping, and polishing the stone to bring your vision to life. Backcountry Counters' skilled craftsmen work with the latest technology and techniques to ensure precision and attention to detail during the fabrication process.
We understand the importance of close collaboration with our clients to ensure that their unique needs are met. We work with our clients every step of the way to ensure that their vision is brought to life in the final product. Our team of experts is dedicated to using only the highest quality materials to ensure that each countertop is both beautiful and durable.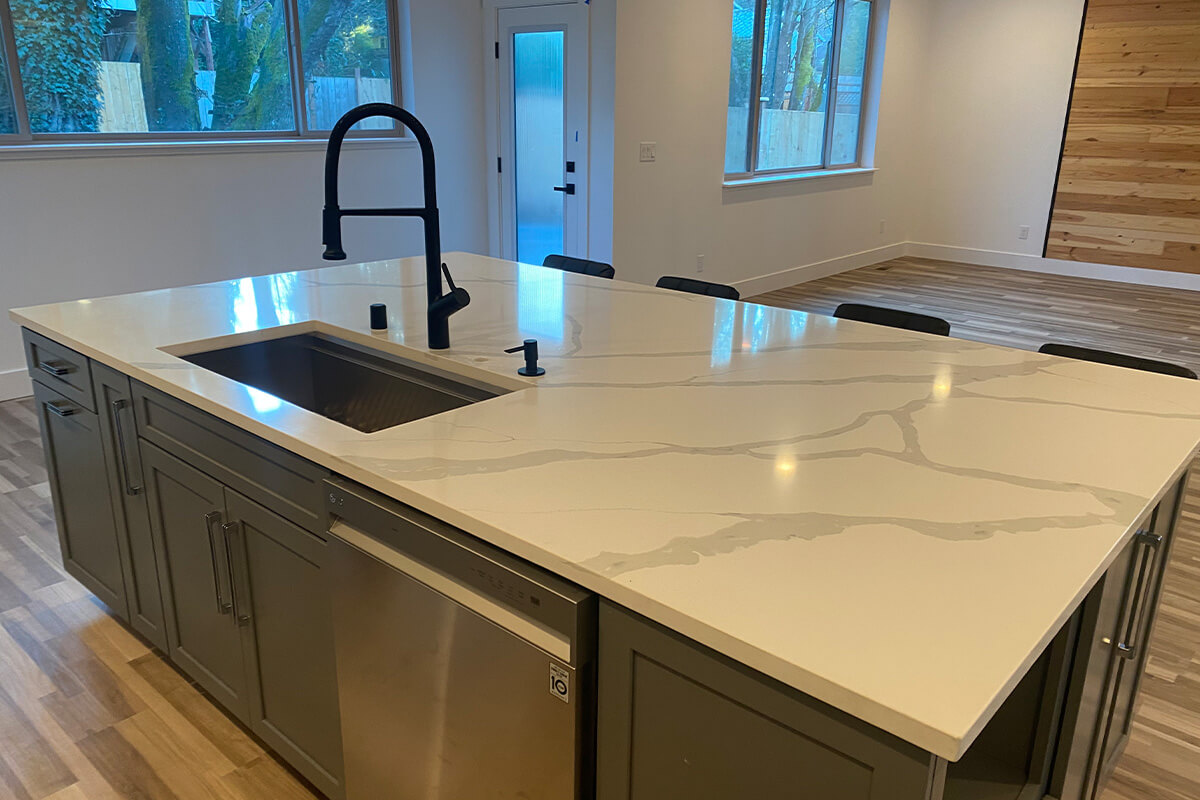 Quality Control
Before installation, each countertop undergoes a rigorous quality control process to ensure that it meets our standards for excellence. Our team takes pride in their work and pays attention to every detail to ensure that the final product exceeds our client's expectations.
Backcountry Counters is committed to providing tailored services to meet the unique needs of each client. With our skilled craftsmen and commitment to quality, you can trust that your custom granite countertop will be a stunning addition to your home.